The basics of Klondike
Klondike: The Lost Expedition, is a free-to-play farming simulation game, with some mixture of exploration adventures and town management features – it is not your typical farming game, it's much more than that.
You start your journey in Blue Peaks Valley, which is the last known location of your father – your ultimate goal is to find your lost father. Your father left there a huge loot crate for you, which yields Emeralds (careful with spending these!) and other goodies, every day for 10 days of playing time. The game guides you through a few tasks in a tutorial mode, like how to mine a stone, cut a tree, or how to feed chickens or gather the eggs. After his you can start to add the basic buildings, buy animals, clear the land for resources and of course, do the tasks and story quests.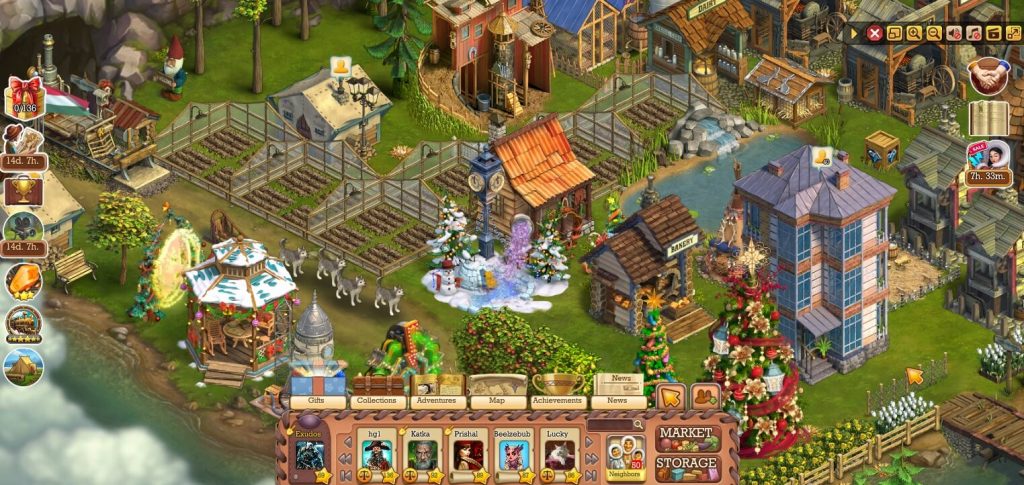 Klondike is an energy based game like most of the browser games: You start with 15 points of energy, and most of the activities cost you energy. You can have more energy as you level up, or refill your energy with different types of foods and drinks, or buy more from the shop. The game also offers lots of activities and it's hard to get bored, even if you are out of enegy, you still have plenty of tasks to do, like visiting your friends, buying new buildings, plants, or plow garden beds, harvest the ripe vegetables and fruits, or collect resources from your farm animals. By the time you finish all these tasks, you get some energy refilled automatically!
But why is Klondike different than most of the farming simulator games?
Klondike: The Lost Expedition has an adventure/exploration feature, where you can discover new maps and places, gather resources, do quests, and get yourself lots of valuable loot, which you can bring home. To start your exploration journey, you'll need a sled with dogs, which takes you to whatever place you choose on the Klondike map. This sled can be upgraded, and it is necessary to upgrade, because upgrading allows you to travel further on the map, or to bring home more resources.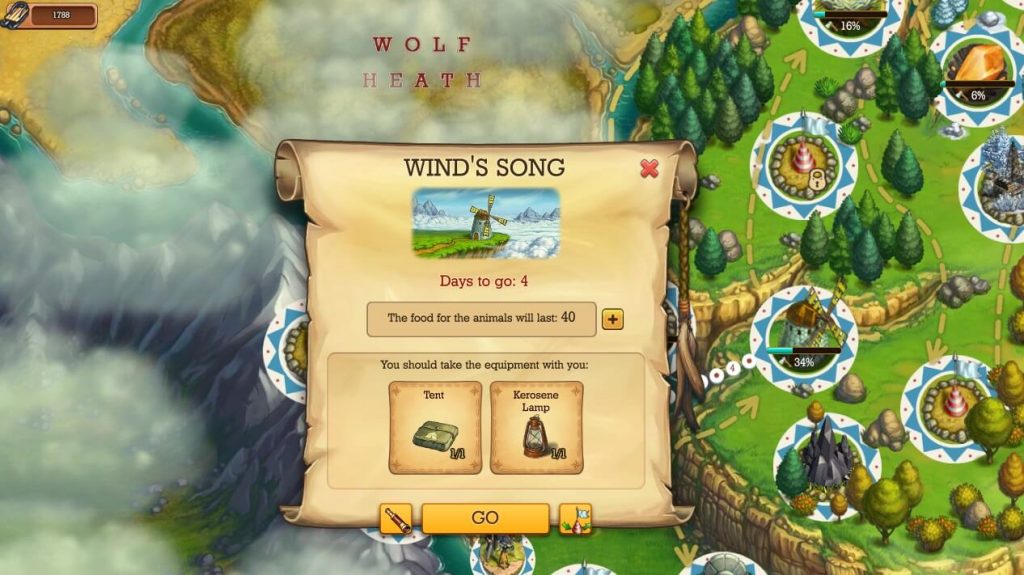 The community activities are also enjoyable in Klondike: You can have friends and neighbors who send you free gifts every day, you can ask them to send you some resources you're missing, you can visit their homes to find some resources, gold veins, or energy for yourself, and you can ask them to help you assist in events and adventures.
Events in Klondike are rich in prices and mostly permanent: One event comes after another, so you never really play Klondike without an active event. These events usually add new places, and lots of opportunites to farm resources, special buildings and ornaments.
Klondike is worth playing if you like farming games, but you are bored of the usual farming simulator gamplay, cause Klondike is very different and unique in this genre. It is free to play, and of course it has a shop with sale and packages, but even these paid items are really good in quality/price ratio. If you don't plan on buying anything for real money, you'll still have a lots of to-dos and fun in Klondike. Register your free account here, and give it a try!